Suzanne Kavanagh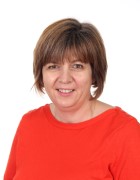 Suzanne Kavanagh - Assistant Head Teacher, Castle Wood School.
SLE - Assessment, Literacy, SEN
INTRODUCTION
Suzanne has knowledge and expertise across Special and Mainstream schools in KS 1 and 2. Suzanne has supported many colleagues in a wide variety of schools with SEND outreach. She is passionate about interventions to support children in their learning and has extensive experience of adapting learning for children with SEN.
BACKGROUND AND EXPERIENCE
Assistant Head (Castle Wood)
Postgraduate Certificate in Studies in Education for Pupils with SLD and PMLD
Reading Recovery Teacher
NPQSL
Pupil Premium Reviewer
Supported schools across Coventry with SEND outreach
SPECIALISMS
Assessment
Literacy
SEN
Pupil Premium reviews
Working with external SEN agencies
Interventions
Pupil Progress
Supporting transfer of statements of SEN to Educational Health and Care Plans