ITT and School Direct
What is the School Direct training programme?
This is a school based programme delivered in conjunction with Warwick University which will both challenge and support anyone wishing to pursue a career in teaching.
This is an opportunity to receive quality training around teaching children and young people with Special Educational Needs.
Why train with us?
We are an Outstanding all age special school catering for pupils with a broad range of Special Educational needs.
Our multi-disciplinary staff team is made up of highly skilled professionals with expertise in a range of methods and approaches to ensure all pupils receive a quality education.
We are committed to ensuring we support our trainee teachers in all aspects of their professional development.
What are we looking for?
An enthusiastic, energetic and motivated individual with a real passion for engaging with and educating children and young people with special educational needs.
Out trainees should be excellent communicators, be willing to work as part of a dedicated multi-disciplinary team and be committed to providing an outstanding education.
Have you got what it takes?
Then apply today!!
Applications can only be made through the UCAS website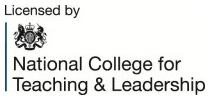 Coventry Special School Network
Sherbourne Fields School (www.sherbournefields.co.uk) is the lead for a group of special schools in Coventry who are looking to recruit high quality graduates into the teaching profession. Schools in our alliance include;
The following schools offer primary places:
Sherbourne Fields
Tiverton
Castlewood
Woodfield
The following schools offer secondary placements:
Baginton Fields
Woodfield
Corley Centre
Riverbank
For information on current placements being offered please visit the UCAS website.
Trainees will complete their PGCE with QTS at the University of Warwick Centre for Professional Education. Four days a week will be spent in the host school with the other day spent at the University of Warwick engaging in reflective practice, preparation for Masters level research and developing professional understanding. Subject knowledge development will be developed through school based practice and University support. All trainees will also complete a second placement at a complementary school. Successful completion of Masters Assignments will give candidates 90 CATS towards an MA in Educational Innovation.
Entry Requirements (in-line with the University of Warwick requirements)
1. You have graduated, or are about to graduate from a British university or College of Higher Education with an honours degree, normally a 2:1 or higher if applying for English, History or Drama and at least 2:2 for remaining subjects. If you are an overseas student with a qualification recognised as equivalent to a British degree in the above mentioned classifications.
2. Normally, a significant proportion of your degree must be in chosen subject.
3. On application you hold at least Grade C in GCSE English Language and Mathematics. Other qualifications may be approved as equivalent. The University of Warwick offer equivalency tests in English and Mathematics for international applicants (PGCE Secondary only) who are unable to show evidence of equivalent qualifications in English and Mathematics gained outside of the UK.
DfE Professional Skills tests in literacy and numeracy will also need to be completed before the course commences. We recommend that candidates consider completing the Skills Tests as close to application as possible.
Applications
All applications should be made through the www.ucas.com/teacher-training website.
Visit the lead school website at www.sherbournefields.co.uk as well as the university website at http://www2.warwick.ac.uk/fac/soc/cpe/prospective/ to ensure that you have researched what is available in detail.
It is very important that there are no breaks in your employment history. All time must be accounted for otherwise this will delay your application being processed and could lead to it being rejected.
Within the personal statement it is important that you include information about:
Why you want to teach in a special school and why working with young people is important to you
How your degree and its content links to your chosen curriculum subject and its teaching
What school experience you have had and what you have learned from this (consider at this stage the school you are applying to, what relevance does your experience have in their context?)
Other relevant experience that demonstrates your skills (particularly add information about any wider experience of working with young people such as sports coaching, uniformed organisations, youth work or mentoring)
What are your personal strengths that will support you in teaching? Try to give examples of where you have demonstrated these strengths.
Why the School Direct route into teaching is interesting to you.
How you could contribute to the school.
Please ensure that your application has been proof read and checked for accuracy before submission.