Louise Dewis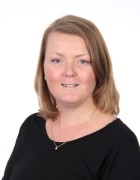 Louise Dewis - ICT Lead, Castle Wood School
SLE-ICT SEN
I have been at Castle Wood special school for 12 years. I have had experience of working with a wide range of pupils with various abilities and needs of all the primary age. I have completed my MA in Education which I focused on pupils with ASD. I have also completed the middle leaders course. I have a keen interest in Computing and can design most things from websites to creating movies. I enjoy developing the communication aspect of computing. Working with pupils and staff developing and modelling communication aids, symbols, low tech devices, switch control and assessment.
I enjoy working alongside staff to enable them to become independent with using resources and equipment to develop pupil's abilities to their fullest.
I am a Centaur trainer for manual handling. I can carry out care plan and PEEP assessments and train staff to meet manual handling legal requirements and suggest equipment to meet pupils needs within school.